De-clutter
Building a home you love doesn't start with mindlessly adding new decor or furniture. Before you can create that space (and life), you need a blank slate!
Who's ready for some decluttering?
Decluttering doesn't happen overnight. It's a process—and often, one that requires equal parts motivation and inspiration. Here at Turning Leaf Interiors we can help you achieve this, from simple re-styling tips right through to full houses, we are experts in de-cluttering, re-organising and re-energizing properties.
Decluttering your home isn't just about the four walls you live in, but the context of your life. So it's logical that in order to design a home you love, you first need to define your overall vision. What kind of life do you want to live? How can the environment of your home facilitate it? Before digging into the clutter, take time to remember why you want your home to be de-cluttered in the first place.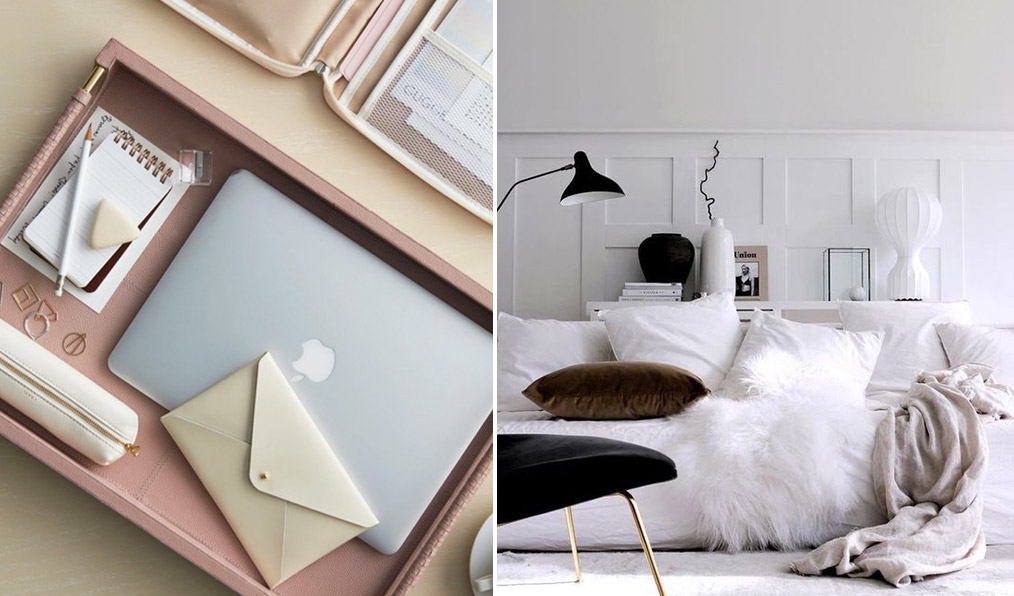 Decluttering is great because it helps us figure out what's really important in our lives – not what was important yesterday or what might be important in the future, but what's important today. Once we get clear about that, it's easier to say goodbye to stuff and not look back.
There can be a real therapeutic side to de-cluttering both emotionally and physically and if done in the right way lead onto a whole new way of life. Taking the time to go through your belongings and deciding what stays, what gets donated and what gets thrown doesn't have to be a chore either.
5 Simple steps to de-clutter
1. Decide on why you want to de-clutter, how are you feeling at present and how do you want to feel in the future?
2. Pick a room – don't give yourself too much to deal with at once. Decide how you want to feel when you spend time in this room
3. Pick 10 things to throw away, 10 things to donate and 10 things to keep. Repeat this until you feel you have the right balance of treasured important, useful and decorative items.
4. Layout – think carefully about the flow of the room and how the objects within can allow the very best possible use of the space. Remember your initial thoughts and hopes at step 1 & 2.
5. Use your imagination – if you have the budget you could consider a new colour palette; through new wall and floor décor or more affordable options could be a few artistically placed accessories and decorative lighting.
Remember this is your personal journey and it's important to be positive and enthusiastic about it. De-cluttering is more than just throwing away boxes of old things and tidying up. If done correctly it can empower and invigorate you and your home.