The new year always sparks change, and for many it's a great time to get inspired by the latest interior design trends and give your home a little bit of a makeover. While completely switching up your home with new furniture and fittings isn't always a feasible option, there are plenty of inexpensive ways to add a new lease of life into a room. In this blog we're covering some of the home decorating trends we expect to be huge in 2021.
January Blues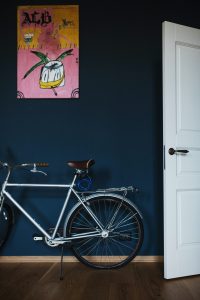 We're not talking about that feeling we all have after the Christmas and new year celebrations are over – we're talking navy hues. While the use of navy has been popular for quite some time in the interior design world, it's not going anywhere.
Rebelling against bright, neutral shades, navy blue oozes luxury and class, and despite blue being a cool tone it brings a surprising amount of warmth and personality into a home. When working with this trend, pair a matte navy blue wall paint with contrasting soft furnishing colours like chalky pinks, beiges and greys.
Yellow and Grey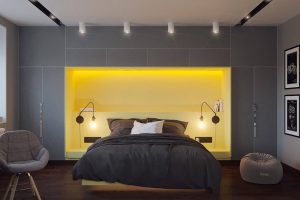 If navy isn't for you, why not take a sprinkle of inspiration from Pantone's Colours of the Year, Ultimate Grey and Illuminating Yellow. This combo is a residential interior design classic, and we think it looks beautiful in living rooms and bedrooms. For this trend, we recommend a medium grey shade for your walls paired with mustard accessories like throws and cushions.
House Plants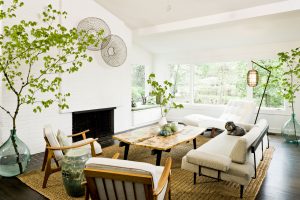 While most of us have been spending more time outdoors during the lockdown, bringing some of that nature indoors is a great way to breathe life into your space. Paired with light and airy tones and natural wooden furniture, house plant-heavy interior design can freshen up your home (and the air!).
Vintage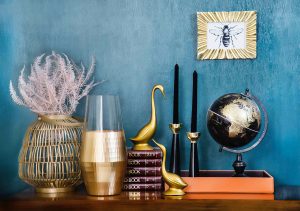 Just because it's a new year doesn't mean you can't turn back the clocks and go for a more traditional style in your home. An easy way to introduce a vintage charm to your home is with contrasting colours, layering of eclectic patterns and rich fabrics, and by collecting one-of-a-kind pieces like antique mirrors and vases.
If you need some advice on revamping your home for 2021 and mood board design, chat with our interior designers in East Yorkshire by calling 01482 755665. Alternatively, you can pop us an email at info@turningleafinteriors.co.uk.
Ends.