Bedroom Update
In need of a re-fresh in the bedroom? Well, here are some super easy, quick and affordable ways to make your bedroom more beautiful right now!
Statement Headboard: Give your divan a new lease of life by swapping the tired old headboard. Replace with something that really makes a statement and makes a focal point of the bed. Try an on-trend rattan design or try an unusual shape, bold colours or beautifully carved wooden design. It's a fantastic way to transform your bedroom without breaking the bank. Or if you really are feeling flush why not commission a built-in statement headboard with hidden wiring and stunning bedside lights for that hotel-style feel.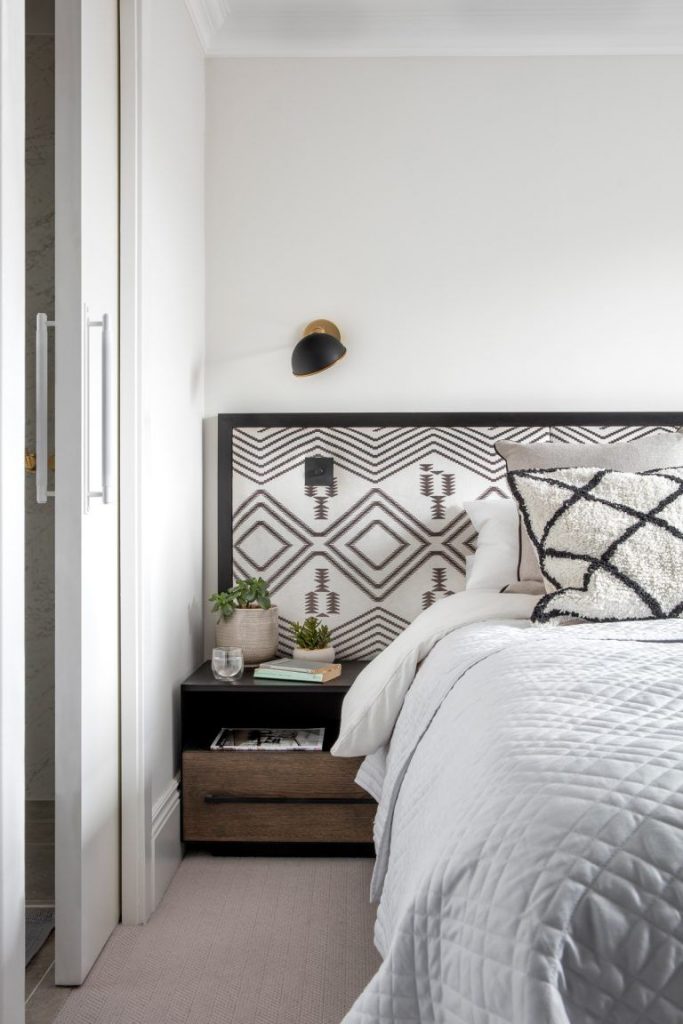 Rug: Warm up your toes with a plush rug. A large one under the bed will create a boutique hotel style look or perhaps a more simplified design of two rugs either side of the bed may suit. A rattan bed frame and seagrass rug will add coastal elements to your bedroom so no matter where you really live, you can feel like you're by the sea!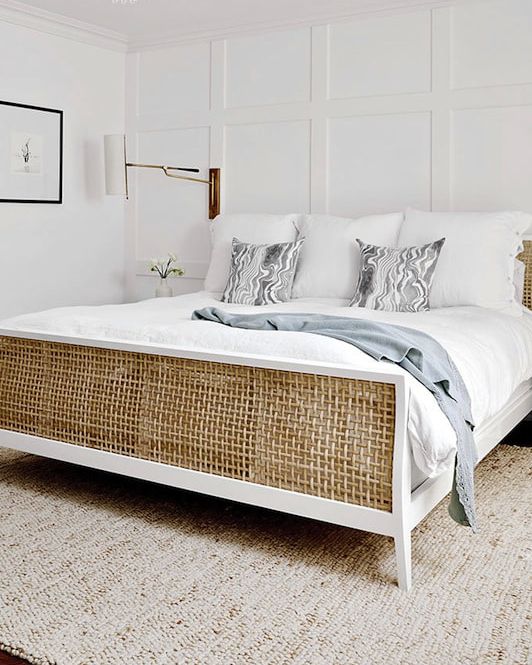 A false wall: Panelling is huge right now but can be on the pricy side. So, a much more affordable option is to build a false wall halfway up and positioning your bed against it. Paper the wall above to create a pretty backdrop and use the ledge as a display area.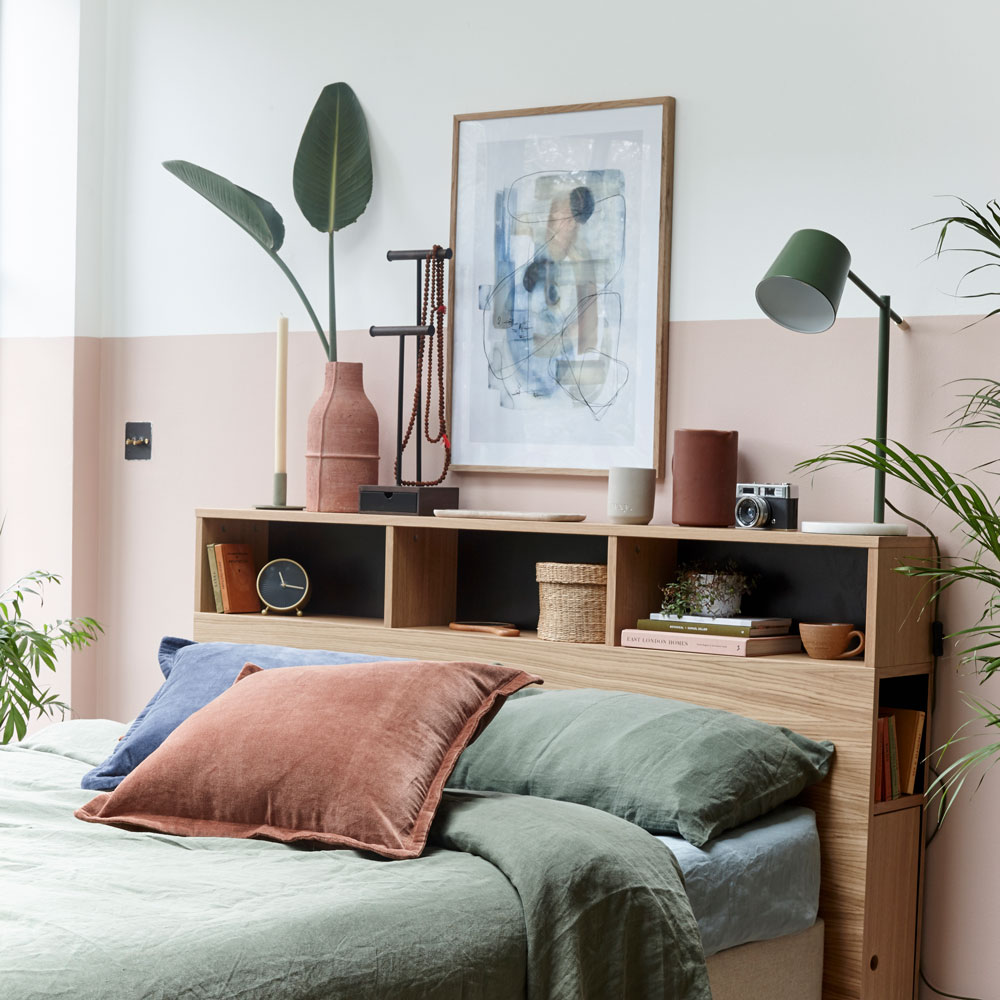 Paint Halfway up the wall using a hit of colour with a dark shade at the bottom and a lighter at the top this will create instant drama.
Add pattern be in on the walls using a patterned wallpaper or adding pops of bold colour on soft furnishings don't be afraid. If you have architectural elements on an alternative wall – such as a fireplace or the entrance to a en suite – this could lend itself perfectly to becoming the accent wall.Fabulous floor length curtains, luxurious bedding or carefully placed cushions with a busy print or stylish pattern are a great way to update a tired and plain room.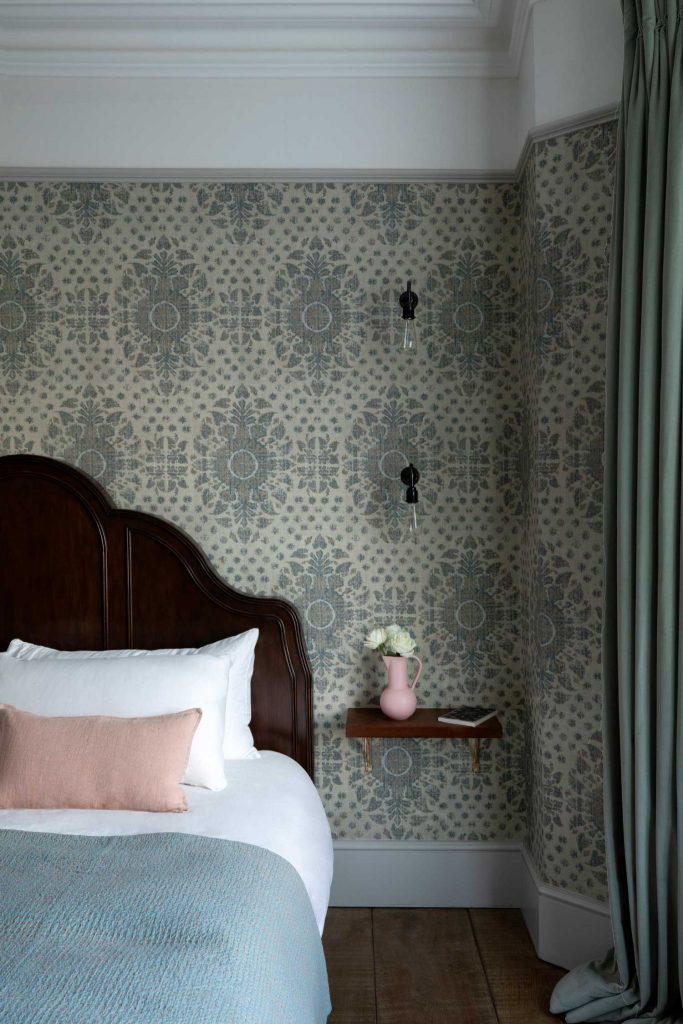 Greenery is often left out of the bedroom, yet it is a superb way of adding depth and interest to a plain wall. A very cheap way is to make a pretty arrangement of house plants by hanging them vertically in a row using an old wooden shelf. Or simply a fresh vase of pretty flowers to complement the colours in the bedding is a really inexpensive way to achieve the less is more approach.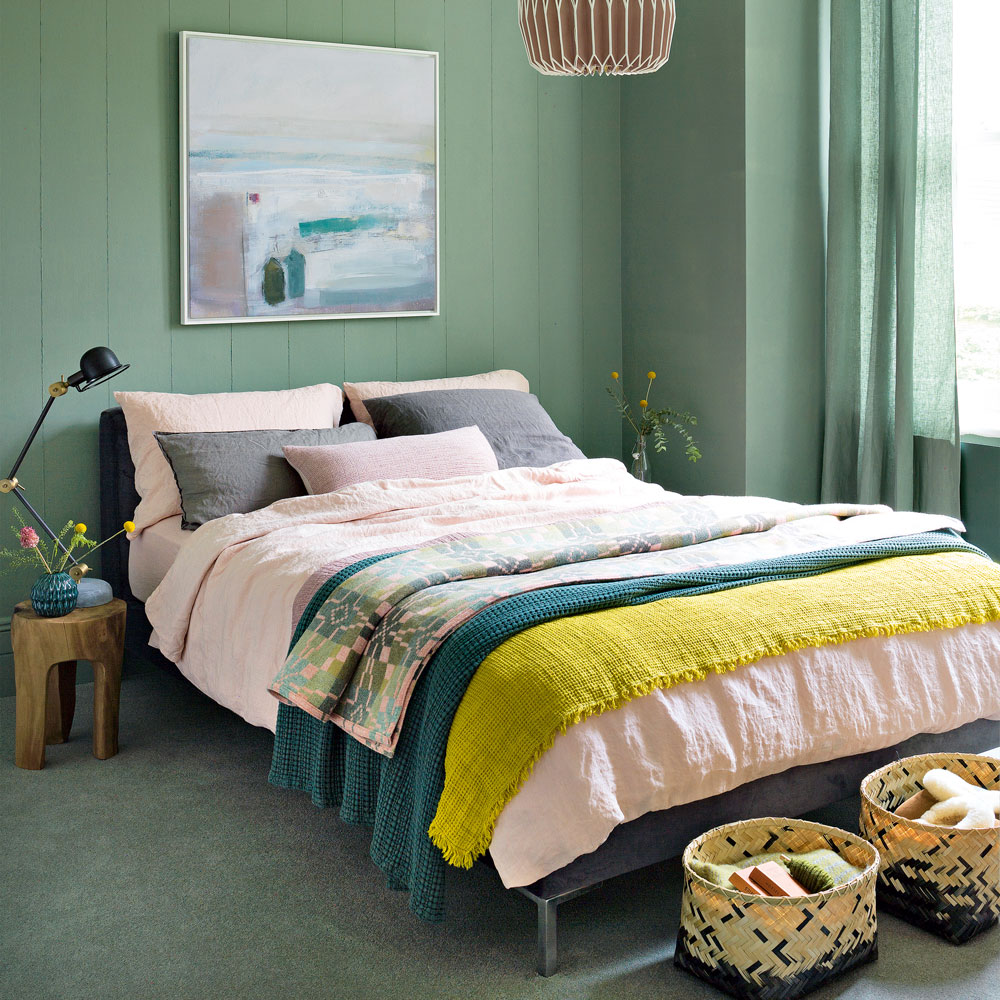 If you are just updating or completely re-decorating why not engage the help of a professional interior designer to ensure a seamless and stunning finish. Turning Leaf Interiors will guide you through the process offering inspirational mood boards, a bespoke furniture design service, beautiful fabric choices and expertly chosen wall finishes. Contact us today to book your free consultation!