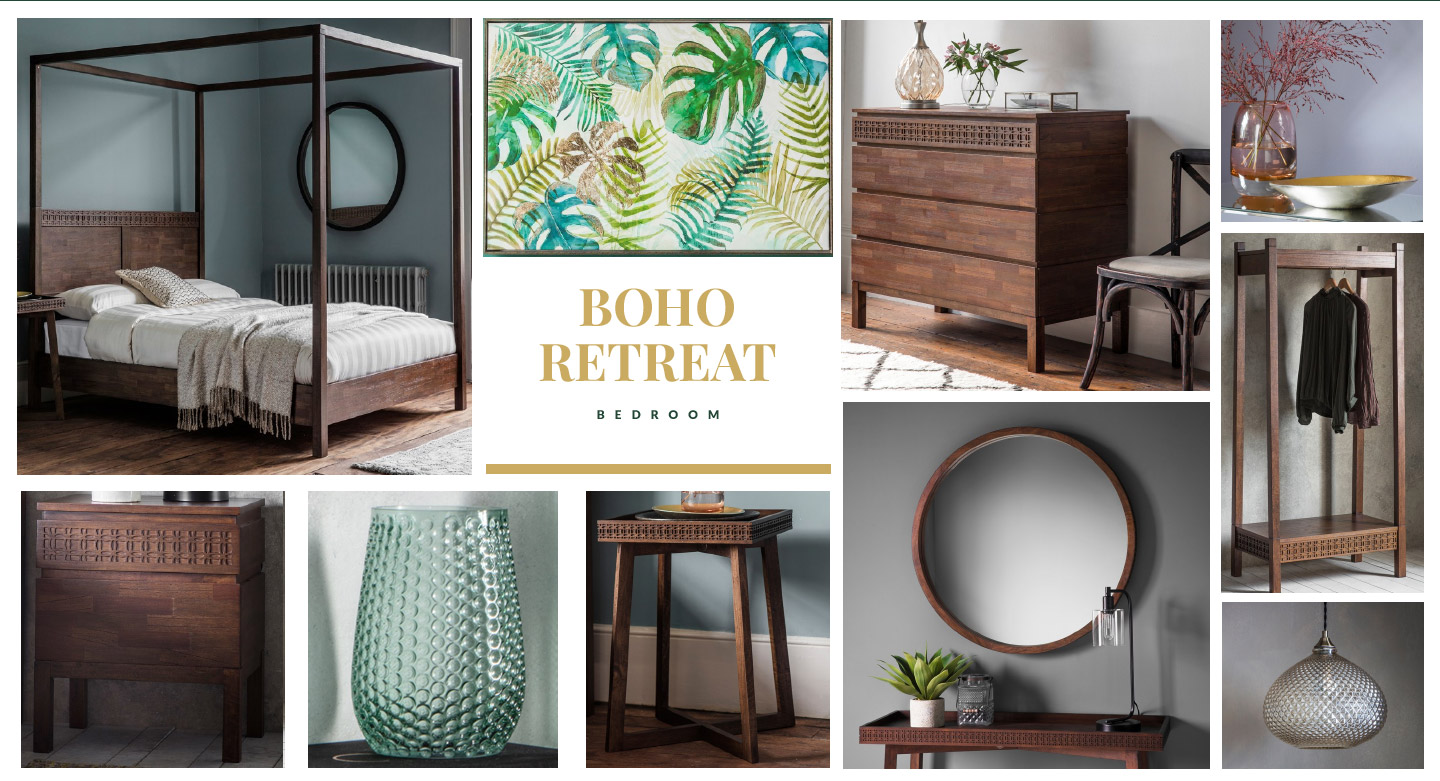 10% OFF WHEN YOU BUY THE FULL RANGE
For those wanting their home full of life, culture and interesting item, look no further than this Boho collection.
The pieces feature a patterned frieze of blind fret work, made from solid mango wood. Offering a global look that has a hint of ethnic design detail, this beautiful range embraces the carefree, relaxed and unusual.